We're proud to announce that we have won this year's Tiara Award for 'Best Recruitment Company for Emiratisation'!
The Tiara Awards are the largest recruitment awards in the world, with some of the industry's best companies entering for their chance to win this prestigious recognition. Each of this year's finalist entries were reviewed by an independent panel of judges who assessed each one individually to determine the most worthy winner. The Gala dinner was held in November and was a great opportunity for the industry's best companies to get together and celebrate achievements.
As we continue to create dialogue with UAE companies on Emiratisation and educate the market on the initiative, we believe that there is no other award more exciting for us to win than the Best Recruitment Company for Emiratisation.
The feedback we received from the judges was outstanding, impressing them with innovation and depth of service. They also highly commended our Salary and Market report and our approach to assisting talent in the market to achieve its potential.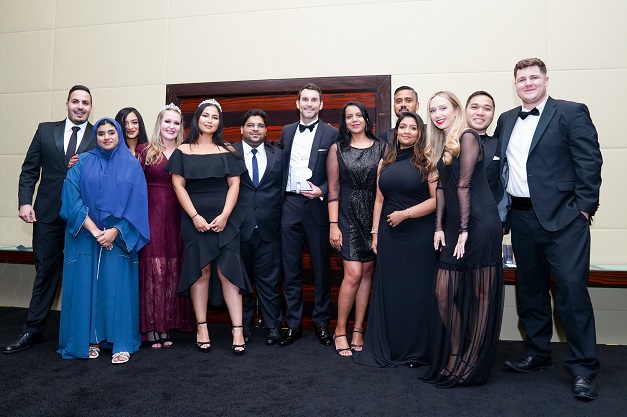 "We pride ourselves on being the market leaders for Emiratisation through education, purpose and industry knowledge, and putting our clients' needs at the forefront of our service," Christopher Cornwall, Co-Founder and Managing Director of Mark Williams, said. "That's why we created a dedicated team in house to assist UAE mainland companies with their Emiratisation recruitment efforts and helping to educate the market on this new initiative. We are thrilled to be at the forefront of this movement as it continues to bolster the UAE's economy and create more innovative businesses through prospering diversity."
As we look ahead, we will continue to inform and educate the market on Emiratisation recruitment and hope to help many businesses now and in the future. We look forward to receiving more prestigious awards for our efforts!